.
.
.
VAMPS had their long-awaited BEAST PARTY at Yamanaka Lake, in Yamanashi prefecture during 08.10 and 08.11. I had been excited about it ever since I saw this beautiful banner at
VAMPS EVENT site.
I've heard new versions of some songs that seem to be part of VAMPS's best album SEX BLOOD ROCK N' ROLL that will be released soon were performed during the PARTY. Also, Ken san also joined the party on day 2 and performed together with VAMPS I'm so Happy and Honey!! I want to listen to both tunes live~
I'm gonna try doing a live report based on some translation from K.A.Z san's diary and VAMPADDICT live report~ Hope you like it.
From
K.A.Z official website
Translated by
The Lady of Flowers
2013年8月12日 21:36
VAMPS
LIVE
2013
BEAST
PARTY
The 2-days Party at Yamanaka Lake has ended~
These lives will turn into good summer memories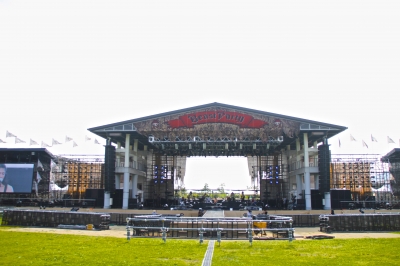 During the 1st day, the temperature started rising and it was pretty hot~ I wonder if everyone was alright there?
During the 2nd Day, even though we were wondering if we could do the live because of a sudden rain with thunders, by the time of the opening the rain stopped and, after the rain, a rainbow appeared.
The stage was all slippery and wet because of the rain but thanks to all our staff, we could start the show safely.
"Thank you very much"
The tension was pretty high because the excitement during the 2 days was considerable~
In addition, DAIGO and Shinpei from BREAKERZ came to have fun with us as guests during the 1st Day,
During the 2nd Day, KEN chan from L'Arc, that performed with us last year by the time of the Laguna live, made his entrance on the stage bringing his Bon Festival gifts. We were able to spend an awesome, enjoyable time together!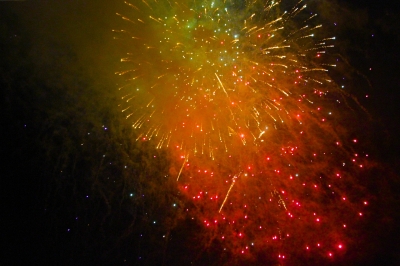 At the end of the live, we finished up with beautiful fireworks and so we could finish safely our 2nd day of Party.

I am really grateful that could have such hot live and spend 2013 summer together with you all.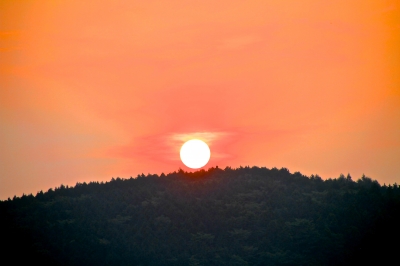 I will hold dear the memories of the time I spent with you,having Mount Fuji and Yamanaka Lake in the back.
『Great work~ Thank you ☆』
.
.
.